OUR UPSTAIRS ROOM IS AVAILABLE FOR YOUR EVENT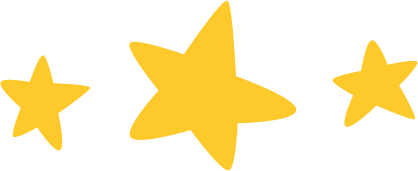 We use our upstairs room for regular seating, special parties, meetings, teas, and our wine dinners. Many people ask us if we rent it out and the answer is usually no, we don't charge rent for it. The use of the room is generally free, when you purchase food and beverages from us. However, we have a few reasonable expectations for when you do utilize our room:
Because of the type of business we are, we can only accommodate table reservations of 6 or less in the typical manner, where you just call in and reserve a table. For larger parties, in order to provide our best service, we usually need you to pre-order and pre-pay for your menu choices. You see, we make everything fresh each day and we try our best to predict what to make for each day of business, so we need to be able to account for your group's choices in our planning. It is really important to us that we give you, and every other customer, truly excellent service, and the more we can prepare, the better we are able to do that for you. We can be flexible and come up with a plan that works for you, so if you are not yet comfortable with our reservations practice, Monica can help you customize our services to your needs. Reservations are necessary so that we do not have more groups than we can handle at any one time, and lets us know how much extra food to make in order to feed everyone well.
We expect you to purchase food and beverages from us, and we ask you to please not bring outside food or beverages with you. We do not expect you to fully cater your meetings unless you wish to book the entire room. Otherwise, if you are just reserving 1 table, ordering from the regular menu is just fine. This came about after several groups expected to use our restaurant for their free meeting space, and not order any food, and even brought their own coffee in. While we love to support our community groups, we are in business as a restaurant and we stick to that as our purpose.
We only have one bathroom and it is accessed through that upstairs room. Access to the bathroom must always be allowed, even if you have reserved the entire room. If you book an after hours event then of course the entire area is private for you.
Booking the whole room during business hours usually requires a minimum of 20 people; is not generally available during our peak lunch time from 11 am -1:30 pm; and must be fully catered by us, or may be subject to usage fees.
Our parking lot is very small, and we share it with the shop next door, so please encourage your group to utilize the ample street parking in the area, rather than completely filling the lot if your event is during business hours.
We can accommodate up to 38 people for a standing or casual event. For a sit-down meal event you may not want to go over 26, for comfort's sake.
Glitter and/or Confetti style decorations are never allowed and there are fines involved for using them. Otherwise you are welcome to add your own decorative touches, as long as they are pre-arranged with Monica, so as to ensure that our furniture is not damaged.
When you eat with us we guarantee you'll feel better, or it's on us!