If you find our Core Values and Beliefs to be in line with your own, our team may be a great fit for you! We don't hire often, though you are always welcome to bring in your resume. When we do list jobs we post the links on our social media and we prioritize those who already brought themselves to our attention.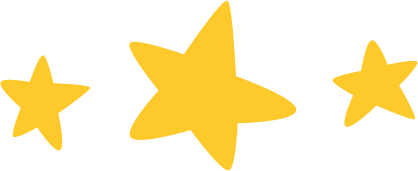 Monica's Guiding Principles & Beliefs
We honor our triple bottom lines and live by our Guiding Principles, which inform how we work together, relate to each other, to our guests, to our suppliers, and to our community. These principles are at the core of everything we do; they drive our decision making, help us with our planning, and guide us in our daily work. We hope you will help us build, revise, refine, and strengthen our Guiding Principles. Everything we do is in pursuit of offering True Hospitality.
BOTTOM LINE #1: FABULOUS FOOD
We take pride in great flavor and having fun with food.
Monica's is committed to offering the highest quality food, made from scratch. We focus on locally and regionally produced ingredients whenever we can, honoring the seasons, and always making it delicious and beautiful. We guarantee our food is fabulous and double check every order, every time.
BOTTOM LINE #2: SUBLIME SERVICE
Including cleanliness, safety, policies and procedures. Our guests are the most important people in our business. They are not dependent on us, our business exists only because of our guests who choose to spend their money and time with us. Our guests are never an interruption of our work, they are the purpose of it. Our guests are not just money in the cash register, they are human beings with feelings, just like us. Our guests deserve the most courteous attention we can give them. They are the lifeblood of this business and make it possible for each of us to receive a paycheck. Each of our team members are our guests as much as anyone who walks through our door, and a well-cared for team means everything else will be taken care of.
BOTTOM LINE #3: FIT FINANCES
Profits are the lifeblood of our business and we are fiscally responsible. Monica's is has an open book policy. We actively share information about the financial performance of the organization with everyone who works here. Anyone is welcome to see our profit and loss statements, balance sheets, cash flow statements, bills, and anything else we can share to shed light on how we are doing. We want to be the employer of choice, offer great pay, benefits, and perks to our team and partners, pay a fair price to our local suppliers, and financially support the continued growth of our business.
A LITTLE BACKGROUND
My husband Mark and I opened the cafe in May of 2006. Previously, I worked at the King County Sheriff's Office as a dispatcher for 15 years and have a B.A. In Criminal Justice. Mark was in the US Marine Corps and then worked for his godfather at an automotive mechanic shop for 16 years, leaving a management position and opportunity to be the next in line to own the shop. He gave that up to support my dream of feeding people.
I recognized early on that we're in the hospitality business, which means extending excellent service to my staff and my community at large, as well as to my direct customers. My team is my first priority because I know a well-cared-for team will reflect that on to excellent customer care. I encourage my staff to participate in our business, not just work here. I love to ask for help and I repay that by helping others in my business world whenever they let me… there is room for everyone with an open mind. I know I did not get here alone and everyone can use a little help now and then. We focus our charitable giving so that it has a direct impact our local community. We give back to the community through charitable contributions and volunteer services that involve the café, as well as our selves and our staff, and we host special events for specific charitable organizations. We donate to the food bank several times a week support many local charities and groups.
We seek out new ways to serve our planet in the healthiest ways possible and we are always open to new ideas. We have participated in an energy audit to find more ways to improve our energy usage. We compost our food waste, recycle everything that the county will take and monitor our water usage. We are always moving to become more environmentally conscientious and socially responsible in our business decisions.
Monica's Business Purpose is
To Inspire Our Community.
Our business mission is: "to nourish our community through engaged relationships"
These core values and belief statements are our North star and guide every decision we make.
We believe in Genuine Hospitality
We are a group of people who derive pleasure from being kind and generous because it makes our days better when we focus on others and on love; we do the right thing because it's the right thing to do. We contribute to the well-being of the greater community through involvement and engagement. We exhibit humility and compassion for the needs, interests, and thoughts of others; we consistently deliver experiences and solutions which exceed expectations.
We believe in Respect
We recognize every role here is important to the success of our organization; we consider how our actions affect others and appreciate the diversity that each person brings. We desire to learn about the values, beliefs and foundations on which others stand, and appreciate that knowledge turns fears into useful a learning tool. When we strive to see and honor the true spirit in each person we come into contact with, our own spirits cannot help but grow, and we live fully expressed lives. We are direct, open and honest. Our communication is transparent and effective; we are accountable for our actions and decisions. We earn the trust of each other and give credit where credit is due. When we live as an example of our own values it is reflected back to us in the people that are attracted to our lives and business.
We believe in Excellence
We define excellence as the culmination of every little detail being executed thoughtfully. We embrace the idea that perfection cannot be achieved, and there is always room for improvement. We find it inspiring to aspire to excellence. We believe that in order to always improve we must hold one another to the highest possible standard. No order goes out that is not checked and held to excellence. We are committed to making our organization the best in the field for the community and for our staff team. We go above and beyond what is expected and maintain a positive attitude. We are fearless in pursuit of excellence, proactive and innovative. We are accountable and love to deliver results. We expect each individual to hold themselves, and one another, accountable. If one team member has an off day, the others can rally around and let that person do tasks that don't involve as much face time with customers, or whatever is needed. As long as we take care of ourselves, and each other, it will all work out in the end.
We believe in Education
Monica's serves as a type of graduate course in the school of life and service. When all of us focus on learning from one another, and on teaching each other, we will all grow exponentially, and the involvement of every person on our team is the only way to keep this sustainable. We will always seek out more information, different ways of doing things, try new ideas and support outside learning for all of us.
We believe in Passion
The most motivating force we know of. We have a strong sense of passion for what we do, our workplace and our brand. This is the thing that compels us to be hospitable, strive for excellence, and constantly look to learn and grow, not because it is part of our job, but because we are naturally inclined to pursue these things when we have passion for how we are living. When one person on the team tires of the quest, the rest of the team picks her up and helps her get moving again, and we all continue on together. We are great at what we do; we overcome challenges and are resilient; we continuously improve and maintain our facilities and services. We create positive experiences for others and we enjoy what we do.
We believe in showing love and creativity in everything we do.
We believe in the value of endlessly reinventing ourselves in order to continue our path of growth and innovation.
We believe that we can be the employer of choice for hospitality minded and team-oriented individuals.
We believe that we are one team, headed one direction together, and that even while everyone has a different job, there is no separation within our team.
We believe in engaging with each person we have contact with, both close up and from afar, even if it is as simple as offering eye contact and a smile from across the room.
We believe in showing up at least 5 minutes early so we are ready to work on time, every time.
We believe that appearing neat and professional is the only way to present ourselves to the world.
We believe that cleanliness and neatness in our restaurant are paramount.
We believe consistency when preparing our orders is a keystone of excellent customer service and is one of the few rigid rules that we follow.
We believe our staff team has great ideas and real concerns, and we will always listen to their input, feedback and complaints when they are brought forth respectfully.
We believe it is our job to develop leaders, and everyone who works with us is a leader.
We believe knowledge is more powerful than ignorance…and understanding is more powerful than knowledge.
We believe everything is always changing all around us, and the ability to adapt, flex and go with the flow is a super power everyone here can embrace.
We believe our team is mature and professional. Maturity has nothing to do with age and everything to do with level of experience and the desire to continue to learn and grow as an individual.
We believe everyone learns differently and at a different pace. We embrace that difference as long as s/he/they is/are respectful, safe, mission-oriented, values continued growth, asks for what she needs when she needs it, and responds to feedback with enthusiasm.
We believe in doing things the right way, not the easy way.
We believe every customer deserves our very best work. And we believe that our greatest customers are our staff team.