A Cafe in Silverdale, Nourishing our community!
We have the greatest team in the universe and we appreciate our customers above all; YOU are the backbone of this café.
Thank you very much for your support and contributions to this wonderful place!
We prepare our made-from-scratch menu with fresh ingredients. We support local and organic suppliers; in addition we strive towards earth friendly practices. You'll be glad you stopped by!
Monica and Mark Downen, At Your Service
***************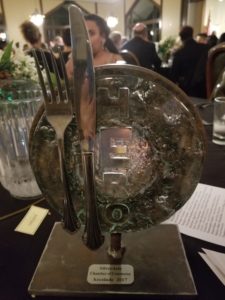 2010 AND 2017 Silverdale Chamber of Commerce
BUSINESS OF THE YEAR!
Thank you to every one of you for this great honor!

******************
******************
Click HERE to see our Daily Menu
Similarly, download HERE


******************